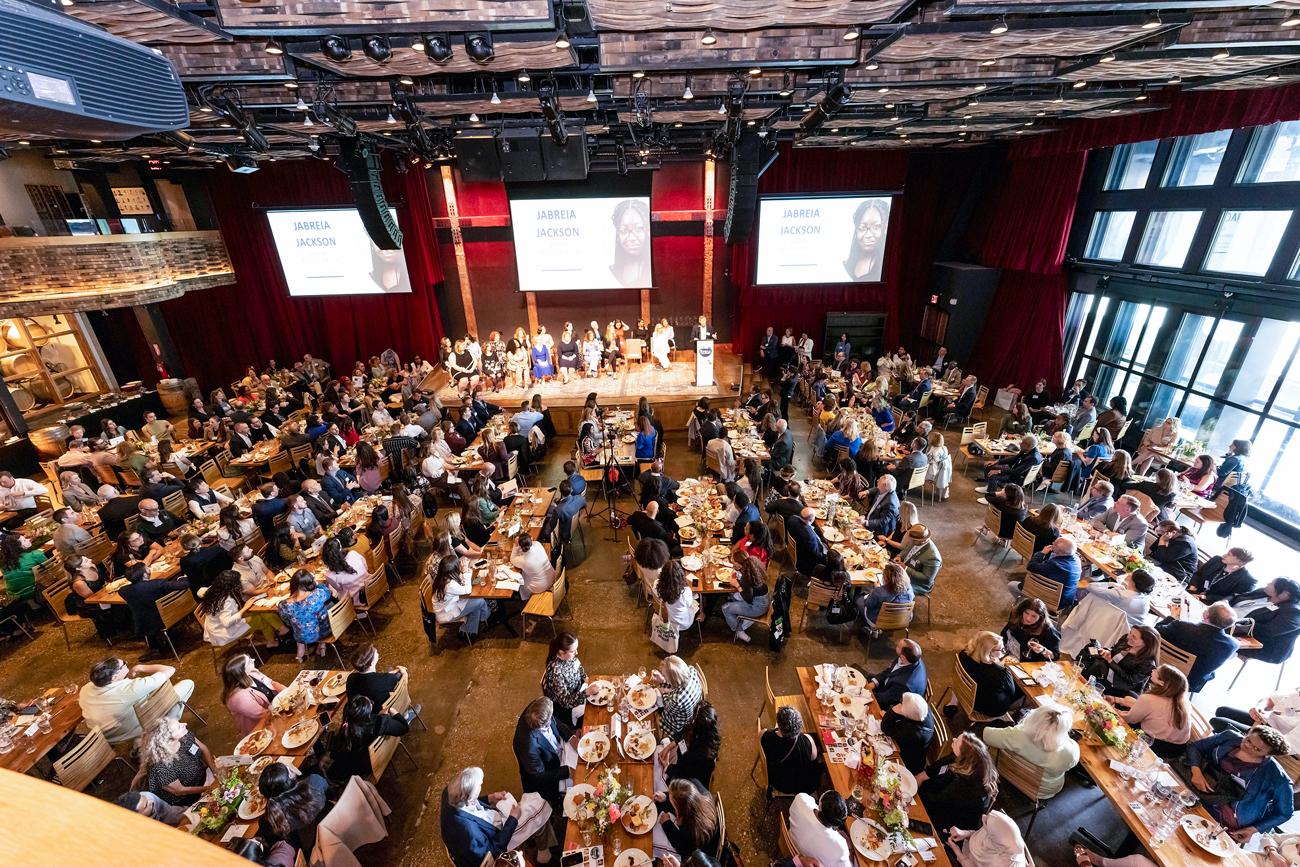 2023 Women In Tourism Award Honorees Celebrated
Nearly 300 tourism industry professionals came together to celebrate 19 honorees at Davler Media's City Guide and American Airlines 2nd annual 2023 Women In Tourism Awards luncheon. The event was held at City Winery with TONY nominee Betsy Wolfe, star of & Juliet as the emcee. The honorees were selected by a panel of 10 distinguished tourism professionals who reviewed over 200 submissions of highly qualified and accomplished nominees. All of these individuals have contributed to creating outstanding visitor experiences.
"So many women make important contributions to NYC's vibrant tourism industry. The 19 honorees were recognized for their leadership and entrepreneurial achievements," says David Miller, CEO Davler Media/City Guide. "We were thrilled to partner with American Airlines for the second year in a row and American Dream, Playland, SUMMIT One Vanderbilt and Starbright Floral Design who were this year's sponsors, to create a positive experience for our industry."
Women In Tourism includes several philanthropic components that will support younger generations in their career advancement. A scholarship was awarded to a student from NAF's (National Academy Foundation) Academy of Hospitality and Tourism which serves nearly 1,000 hospitality and tourism students in NYC. Additionally, students from NYU's Jonathan M. Tisch Center of Hospitality and Hospitality Management at St. John's University attended as the industry's guests giving them the opportunity to network and get advice and encouragement about the industry.
About Davler Media/City Guide
City Guide, NYC's largest and leading independent tourism media company, connects millions of visitors to restaurants, Broadway shows, attractions, retail stores, museums, and other venues. A true multi-platform company, City Guide publishes 3,000,000 magazines a year in addition to City Map, cityguideny.com, This Week in the City e-newsletter, Everything To Do NYC Facebook Group, and Thought Gallery. Over the years, City Guide's parent company Davler Media has hosted the majority of new tourist attraction grand openings for concierges and other city tourism professionals.